Neoprene Bearing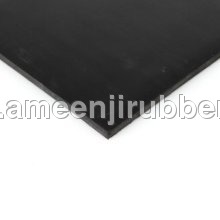 Neoprene Bearing
Price And Quantity
Product Specifications
Product Description
Neoprene Bridge Bearing

Neoprene bridge bearing which are also called as elastomeric bridge bearing are quite simpler and trouble free to set up and connect in bridge formation in comparison to other kinds of bearing which are utilized and they also need zero or almost no maintenance in comparison to most other type of elastomer.

Neoprene rubber goes through no marked stiffening at quite a low level of temperature when the thermal Contraction of the bridge deck is at its extreme level so that the stiffening could be harmful or damaging to the bearing and/or structure. These are accurately and precisely designed and are appropriately compounded laminated neoprene rubber Bridge bearings which can be definitely anticipated to perform effectively and resourcefully for at least around one and a half decade.

As Effective and well organised bearing is utilised for the purpose of pre - cast, pre - stressed concrete or stell beams in the purpose of creation of bridge and buildings. These Elastomeric Bearings which are produced by us allows for a smooth, even and uniform relocation of load from the beam to the sub - structure and it also permits for beam rotation there are the bearing owing to the deflection of the beam which is under the load. They further permit for the lateal and also the longitudinal movement of the beam which is caused by pressure of the thermal forces. They have no moveable parts and or any kind of thermal expansion and contraction which are absorbed by the Pad's capability to contribute and take in cut off. There is no sliding motion amongst the pad and beam or also in the middle of the pad and the abutment.


Neoprene-polychloroprene is deployed to use our neoprene bridge bearing pads that are simple to introduce than ordinary bearings profitable in the commercial place as these demand least handling. High efficiency, sturdy structure and least maintenance make our bearing pads greatly appreciated by the users. These bearing pads are cut to measurement or molded from huge slabs to offer single element and low cost structural bearing. For usage with moderate load movement and transfer demands, our neoprene bridge bearing pads are effective selection by the users. Our pads accommodate rotation, vertical load and surface irregularities through upright deflection, while longitudinal motion is accommodated via shear deformation. Offered pads are reasonable for applications in steel framed structures, pre-cast concrete and cast in place cement. Between abutment and pas or beam and pad, there is no chances of sliding movement in our bearing pads.
Product details
| | |
| --- | --- |
| Size | 18 x 18 inch |
| Usage/Application | Bridge |
| Brand | Ameenji |
| Color | Black |
| Material | Neoprene Rubber |
| Temperature | -25 to 60 degree C |